Living in East London
This year, why not go on an adventure of your own with your new guest and explore some of the greatest spots known in East London. It's a great opportunity to discover more in your area and to bond with your student!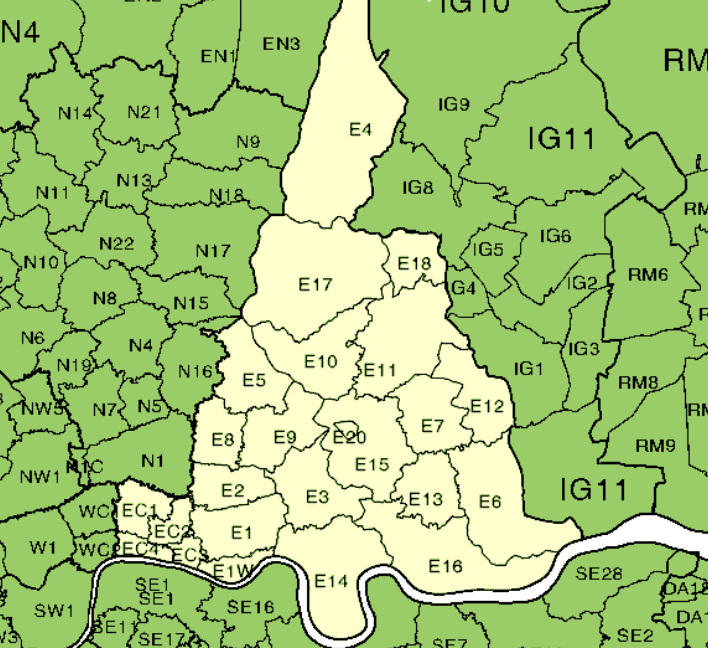 Area Information:
Come to East London for the best markets in the capital, atmospheric old-school boozers, history, street food, street art, and envelope-pushing restaurants (many of them now with Michelin stars). It's a great place to wander and take in the atmosphere and characters, especially because it's easy to get from one place to the next – so you can spend your time above ground taking in your surroundings.
Boroughs include Barking & Dagenham, Bexley, Greenwich, Hackney, Havering, Lewisham, Newham, Redbridge, Tower Hamlets, Waltham Forest.
East London has a number of remarkable towns and landmarks that are popular by locals and tourists alike. Some of them are:
1. Aldgate - The centre of the sugar refining industry during the 18th century
2. Bethnal Green - Known for its shared vibrancy and cultural activity, its history and people.
3. Bishopsgate - Home to the formerly known Heron Tower, the third tallest skyscraper in the UK.
4. Blackwall - Best known for its tunnels under the Thames, constructed in 1897 and 1960.
5. Broadgate - A diverse community where innovation meets finance and a public arena for new food, retail and culture.
6. Cambridge Heath - Area includes Vyner Street, best known for its street art and galleries.
7. Canary Wharf - One of the main financial centres of the UK and the world.
8. Dalston - Known for music, events and its nightlife. Its biggest festival to date is the Dalston Music Festival, which began in 2015
9. Docklands - Home to the Museum of London Docklands
10. Fenchurch Street - The site of many corporate offices and headquarters
11. Globe Town - Noticeable for remaining Victorian buildings that survived the war, including Bethnal Green Library.
12. Hackney - Undergone huge regeneration, Hackney is the city's most liveable borough, and home to young creative types.
13. Haggerston - Home to hip cocktail rooms and taprooms along Kingsland Road and under the arches of the London Overground railway.
14. Hoxton - Hoxton was home to the renowned Britannia Theatre, a music hall.
15. Island Gardens - A waterside park notable for its cross-river view of the former Greenwich Hospital, Cutty Sark and the National Maritime Museum.
16. Isle of Dogs - The island was home to some anti-aircraft guns that helped defend London against attack.
17. Islington - One of the most restaurant-dense areas in the UK and home to Europe's third longest escalator.
18. Leamouth - One of its most significant industries was the shipyard and the iron works site called Thames Ironworks and Shipbuilding Company.
19. Limehouse - Limehouse acquired an immigrant population and became London's first Chinatown.
20. Liverpool Street - Home to the London Stock Exchange, the Bank of England (and its excellent museum) and a number of stylishly designed skyscrapers - such as the Gherkin, the Walkie-Talkie, the Cheesegrater, and the scalpel.
21. London Fields - One of Hackney's most popular parks.
22. Millwall - Most famous for its football club, Millwall F.C, founded in 1885
23. Pentonville - Pentonville prison was the most famous prison that was run as a separate prison.
24. Poplar - A down-to-earth area with swathes of post-WWII social housing, including Erno Goldfinger's iconic, Brutalist-style Balfron Tower.
25. Shadwell - Home to Indian and global eateries, local shops and religious buildings.
26. Shoreditch - An arty area adjacent to the equally hip neighbourhood of Hoxton.
27. Spitalfields - Victorian Spitalfields Market sells crafts and fashion, and nearby restaurants cater to lunchtime City workers.
28. Stamford Hill - an area in Inner London, England, located about 5.5 miles north-east of Charing Cross. It is a sub-district of Hackney.
29. Stepney - Home to Stepney Green Park, a site of historic events, such as the Peasants Revolt dating back to 1381.
30. Stoke Newington - Well known for its pubs and bars and lively music scene.
31. The Square Mile - Represents the oldest part of London, once known as 'Londinium' by the Romans.
32. Tower Hamlets - Always known as the heart of the East End of London, Tower Hamlets has evidence that humans lived in the area for many thousands of years, such as the Stone and Bronze ages.
33. Tower Hill - For centuries, the hill hosted public executions, but today it is notable for being the site of the Tower Hill Memorial in Trinity Square Gardens.
34. Wapping - The site of 'Execution Dock', where pirates and other water-borne criminals faced execution.
35. Whitechapel - The location of the infamous 11 Whitechapel murders (1888-91), some of which were attributed to the mysterious serial killer, Jack the Ripper.
There are several homestay options in East London, which usually vary between a private or shared room in a flat or house with either a shared bathroom or en-suite. Rooms are either 'classic rooms' or 'premium rooms', and can either be for a single, twin or triple accommodation.
Single rooms consist of one single or double bed, and a shared bathroom.

Twin rooms consist of two beds in one room, good for 2 people's stay and a shared bathroom.

Triple rooms consist of three beds in one room, good for 3 people's stay and a shared bathroom.

En-suite rooms consist of a single or double bed and a private bathroom.
Host Family Stay operates a large network of hosts in East London and every host and their property is vetted in accordance with the British Council guidelines.
Places of Interest in East London:
There are many places in East London that are worth visiting, so why not go on an adventure of your own with your new guest and explore some of the greatest spots known in East London. It's a great opportunity to discover more in your area and to bond with your student!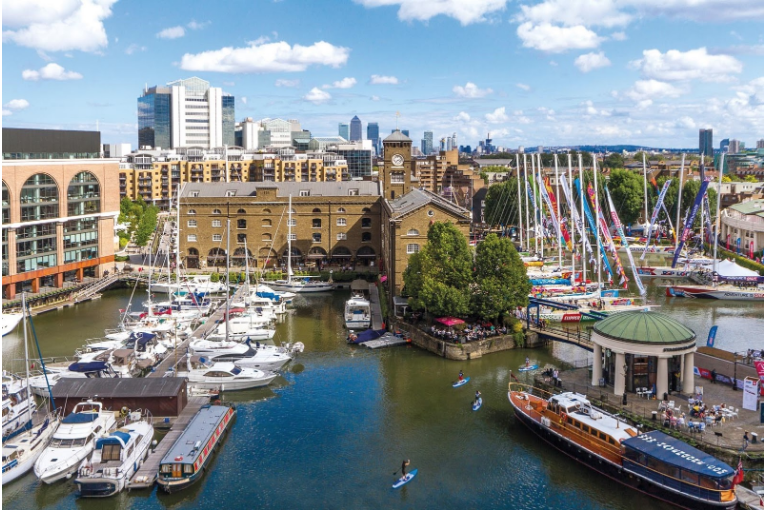 2. St. Katharine Docks Marina
St Katharine Docks is a former dock and now a mixed-used district in Central London, in the London Borough of Tower Hamlets and within the East End. It lies on the north bank of the River Thames, immediately downstream of the Tower of London and Tower Bridge.

Address: 50 St Katharine's Way, St Katharine's & Wapping, London E1W 1LA

3. Queen Elizabeth Olympic Park
Queen Elizabeth Olympic Park, in London, England, United Kingdom, is a sporting complex in Stratford. It was built for the 2012 Summer Olympics and the Paralympics, situated to the east of the city adjacent to the Stratford City development.
Address: London Aquatics Centre, E20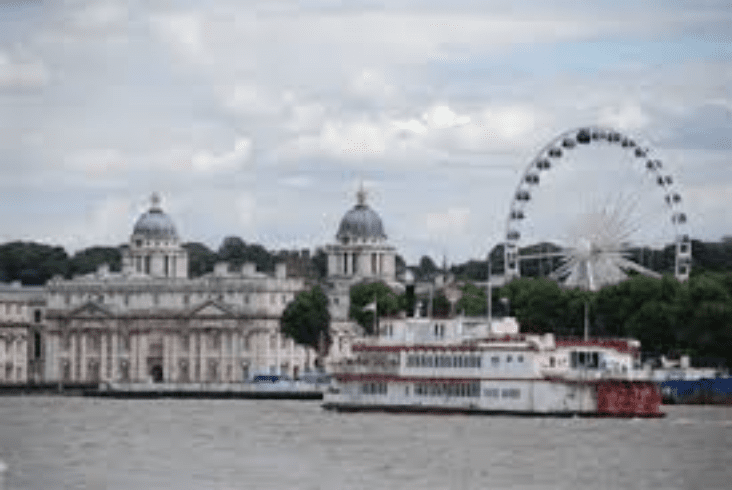 5. Greenwich Pier
Greenwich Pier is on the south bank of the River Thames in the Royal Borough of Greenwich in Greater London. It was built in 1836 to cater for the many paddle steamers that brought visitors on day trips to Greenwich from London further up river. At the time, London's urban area did not extend as far out as Greenwich.

We hope you enjoyed reading this informative blog on living areas in East London and places to visit in the region. If you have any more questions, please do not hesitate to contact us and speak to one of our friendly staff members. If you are looking for a homestay, you can visit our website here for more information.
Have a great day!