Student accommodation in London: Is Homestay the best choice amongst others?
It can be difficult to find the right accommodation when you are a foreign student looking to make the most out of your stay in London. Whether you are planning to study at a language school, university, or to get some professional work experience, it is good to gain an insight into the range of choices you have and which choices fit into your budget best.
The average price for private-built student accommodations has increased by 23% between 2012 to 2018 and many students aren't very happy about this. Students want the most affordable alternatives and accommodations that suit their needs and preferences.
The following is a list that advises on what to expect from each student accommodation and why Homestay should be considered when staying in London to help you decide between the options you have.
University & Private Student Residences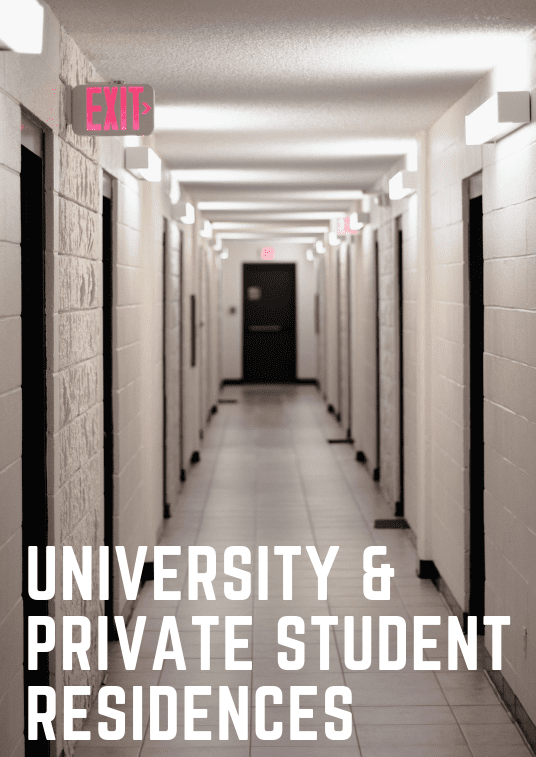 The place to be social
These types of student accommodation in London are a common and popular choice for students, however, there are both positive and negative aspects of living in university halls or private student residences.
If you are a party animal and love to socialise, then choosing this type of accommodation is the right decision. You will meet a lot of new people on the campus and there will be many activities to attend.
The downside of living there is that you will be living with people you don't know, and there is a possibility that you may not like them or get along. You might not get your first priority of accommodation. You will be least likely to have your own quiet space. When choosing to live in a hall you might risk living with people that might be quite messy, and you might get disturbed at times when you'd prefer to relax or sleep.
Average price: The pricing for a standard room in university halls is between £180 - £240 per week.

Private Accommodation & Flatshare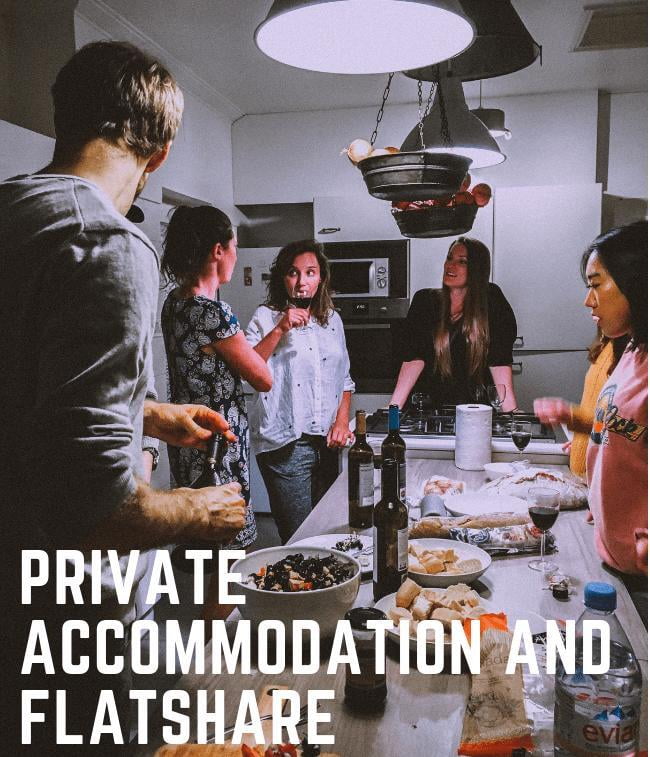 More privacy
This is a good way to live if you want to be more independent. Flat sharing is very popular in London, and in the UK in general, as house prices are significantly high. Keep in mind, if you are looking for a room in a flat share you should expect to attend multiple interviews to find a suitable flat, and most importantly, friendly housemates!
If you are looking for your own flat, the best advice is to have your finances and a budget sorted first. Agencies and landlords expect you to be punctual with payments of deposits, rent, bills, etc.
The positive side of private renting and being in a flat share is that you get to choose where to live and can find something within your budget whether it is in central London or in the suburbs. You will live independently and, if staying in a flat share, you will probably create a new social group with your fellow flatmates. However, the price of renting as an individual is fairly expensive. You might miss out on some social aspects of the ideal 'student life' as you won't be as close to campus as the university residences. This means that you might have to commute for a while to get to your lectures depending on where you choose to live. When deciding to live in a flat share, you also risk ending up in a house where people are more relaxed about doing chores and keeping tidy than you are. It can take a long time to find the ideal flat and people that you want to live with, so expect using a lot of your own time in finding the right flat share.
If you are interested in living in a flat share, we at Host Family Stay can help you out! Our friendly team will be happy to guide and help you with finding a flat!
Location: Your desired location in London
Average price: A small studio apartment can cost between £120 to £800 per week depending on the area of London you will be living in and the quality of the studio. A standard room in a flatshare in London is priced between £105 - £200 per week.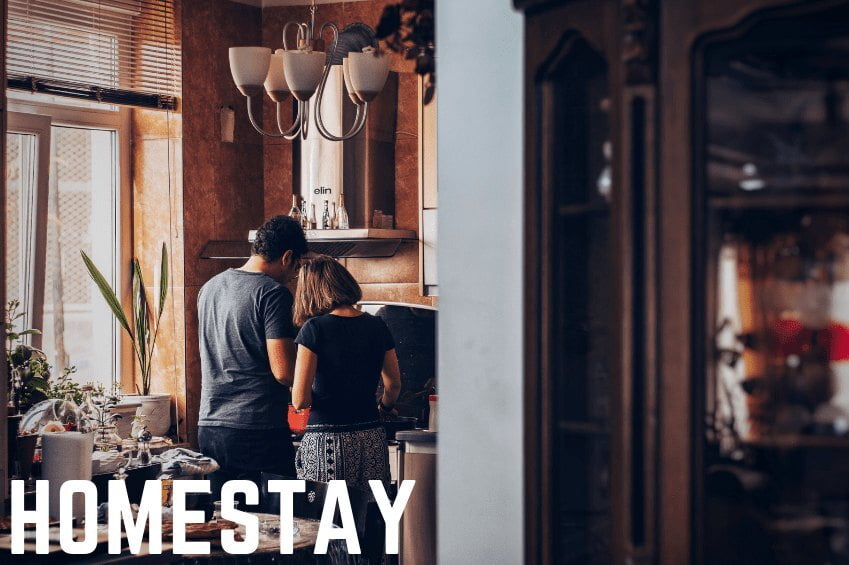 Live in a home with friendly people
A Homestay is an alternative to university residence, private student residences, and flat shares. If you are looking to stay in a house where you truly feel at home, whilst also getting the chance to improve your English language skills, then this is the place for you. Choosing a homestay is also a more affordable way of living in London. You will experience an authentic stay with hosts that are families or professional couples, all of which are carefully selected by the friendly team at Host Family Stay. The hosts will be waiting to welcome you into their lovely homes and help you with settling in and getting to know London from a local's perspective.
The good thing about staying in a homestay is that you will be living in a nice, quiet, and homely room in a house with a British family. Not living in a student accommodation with many other students can be challenging for some students, whilst others might find it more suitable for them! The homestay will enable cultural exchanges between you and your chosen hosts, and you will be experiencing new food and learning about traditions. Staying in a homestay is a great opportunity to improve your written and spoken English. If cooking is not your thing and you still would love homemade food - nothing to worry about, as most hosts offer meal options!

Location: London zone 2, 3, 4, 5 and 6
Average price: A standard bed & breakfast room in a Homestay is ranging from £149 - £189 per week. The prices differ depending on meal options, location and other factors.
We hope you found this helpful, if you are interested in a homestay and would like to know more, check out our Host Family Stay Home Page - we offer accommodation for both individuals and for groups! Want to find a Homestay? Then register now, you won't regret it!
Published on 12th June 2018
Updated on 7th October 2020